Solo Show

Grace Eun Shin
Solo Show & New Works
Special COVID 19 Complimentary Social Distancing Ticket Saturday, October 3, 2020
We welcome you to secure your spot for the unveiling of a special guest artist solo show, featuring new works by Grace Eun Shin Kim.  Not all at the same time, but in safe timeslots of thirty minutes between the hours of 9:00 –  6:00 pm.
By government guidelines, masks or face coverings and social distancing will be practiced.  We kindly ask when booking to please provide your name and guest name along with all parties contact information.  Please note bookings per time slot is for one family household or two people maximum if outside of the family household.
Thank you kindly in advance for your understanding.
Do also note line ups will be outside the gallery kindly keeping 6 feet apart if you arrive early.
Alternatively, if you can't make it out to this special opening, please inquire via email or phone for a PDF of the works.  To receive a complimentary ticketed time slot, please contact us here.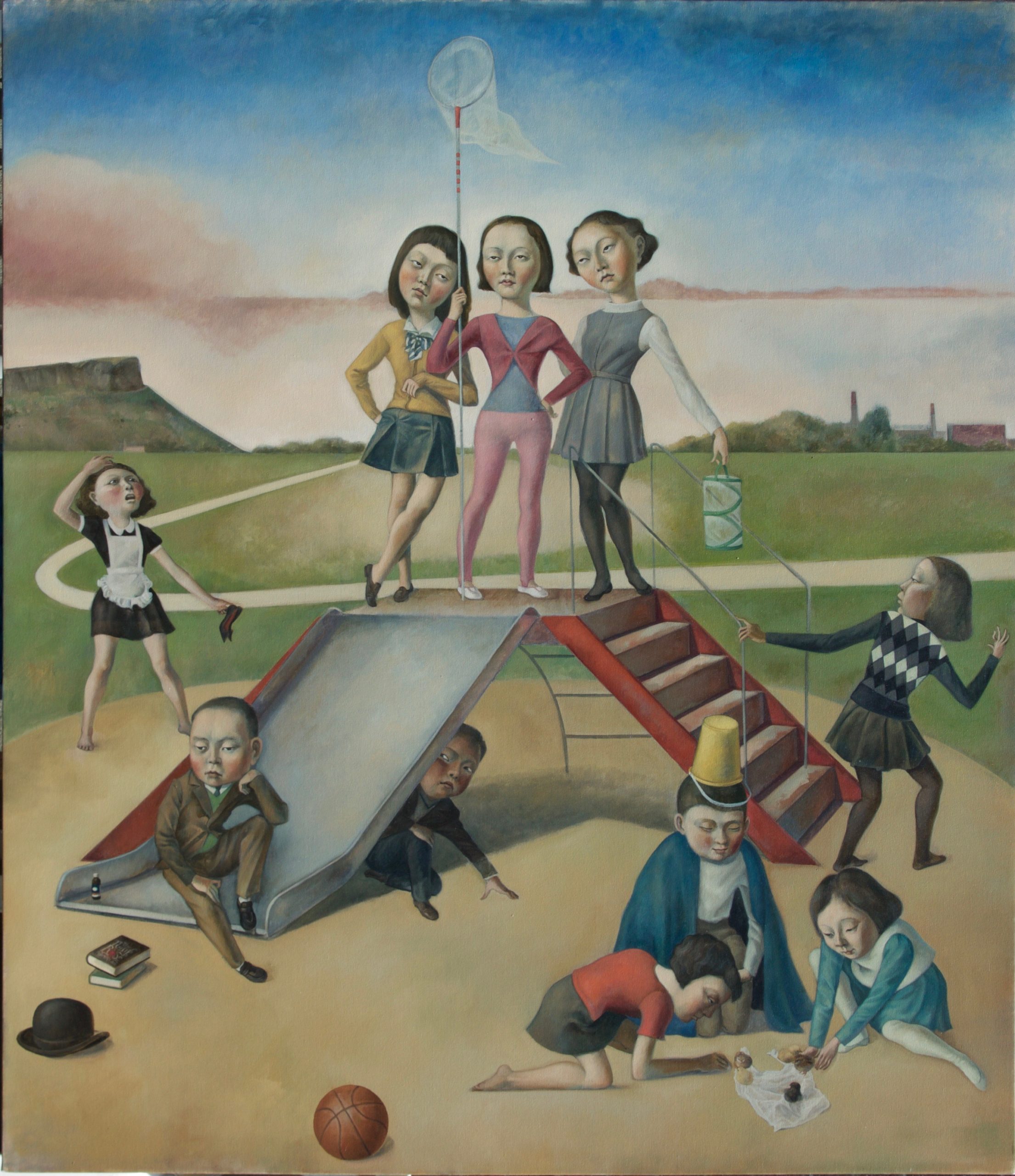 Above: Grace Eun Shin Kim Playground, 2020 One of a Kind 51 x 59″ Oil on Canvas