Vision
Gallery House specializes in broadening the audiences of our artists and we are a management site exhibiting our stable of artists and authorizing select dealers in the world.  We are the authorized site to handle distributing works, authenticate works and answer questions, release new works ourselves or through an authorized dealer show, fair, biennale or institution.  To ensure your works are by our artists' check-in with Gallery House to confirm that the dealers representing the works are authentic.  We provide collectors assurance the price is standardized, transparent and can provide them alongside our partnered dealers detailed information about each of the artists' works.  Further, we exhibit and build collections on important works by some of the most in-demand contemporary artist today as well as new contemporaries. Founded in 2009, our artists have a history of breaking public attendance record at museums and galleries.
Annually we offer services that include: corporate collection, private collection, estate, reframing and installation consultation.  Gallery House artists assume an ambitious presence at the following art fairs each year: Art Stage Singapore, Art Toronto, Hamptons Art Market, AAF Battersea, AAF Hampstead, AAF Amsterdam, Art Amsterdam, Scope Miami, Art Fair Tokyo, LA Art Fair and more.
About Us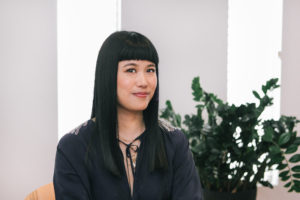 Owner
Belinda Chun
Since 2000, Belinda Chun has been professionally involved in the Fine Arts industry, working for commercial galleries and institutions such as the Art Gallery of Ontario, the Royal Ontario Museum, the McMichael Gallery and The Power Plant. She has also served as a private curator, presenting special exhibitions and participating in prestigious art fairs such as ARCO Fair-Spain, Art Expo-England, Scope LA, Scope New York, Art Forum Berlin and Art Chicago.
In 2009 she founded Gallery House, a unique space and concept that allows her to manage the careers, legal matters, inventory rotation, logistics and worldwide exhibitions of the gallery's stable of artists, while also providing a 2000 sq m gallery that acts as a home base.
She is also a member of the International Association of Appraisers and has served on various boards and committees including presently the Curatorial Committee at the Art Gallery of Ontario, and in 2013 Board of the Power Ball (Power Plant Gallery), the 2014 Canadian Art Foundation Gallery Hop committee and was recently part of the Event Committee of the World Wildlife Fund and the Baycrest Foundation Brain Project.
.
.
Special Project
David Keyes
David Keyes is a designer and installation specialist focusing on web design, graphic deesign, vitrine maker, archival boxes, storage systems and specialized objects for the gallery.  He is also a writer, publisher, musician and artist who has been involved in the Toronto arts scene for more than 30 years.
History
Gallery House has garnered attention from some of the top institutions including the Saatchi Gallery, UK; Museum of Modern Art, New York; Bristol Arts Museum United Kingdom and numerous partnered galleries in over 15 countries and growing.