Ray Caesar Solo Show
"Beautiful Broken Things"
Opening Night – March 23rd  6 to 9 p.m.
Toronto: Mar. 23 – Apr. 26, 2019 – Gallery House is proud to announce the opening of Ray Caesars'  solo show featuring new works.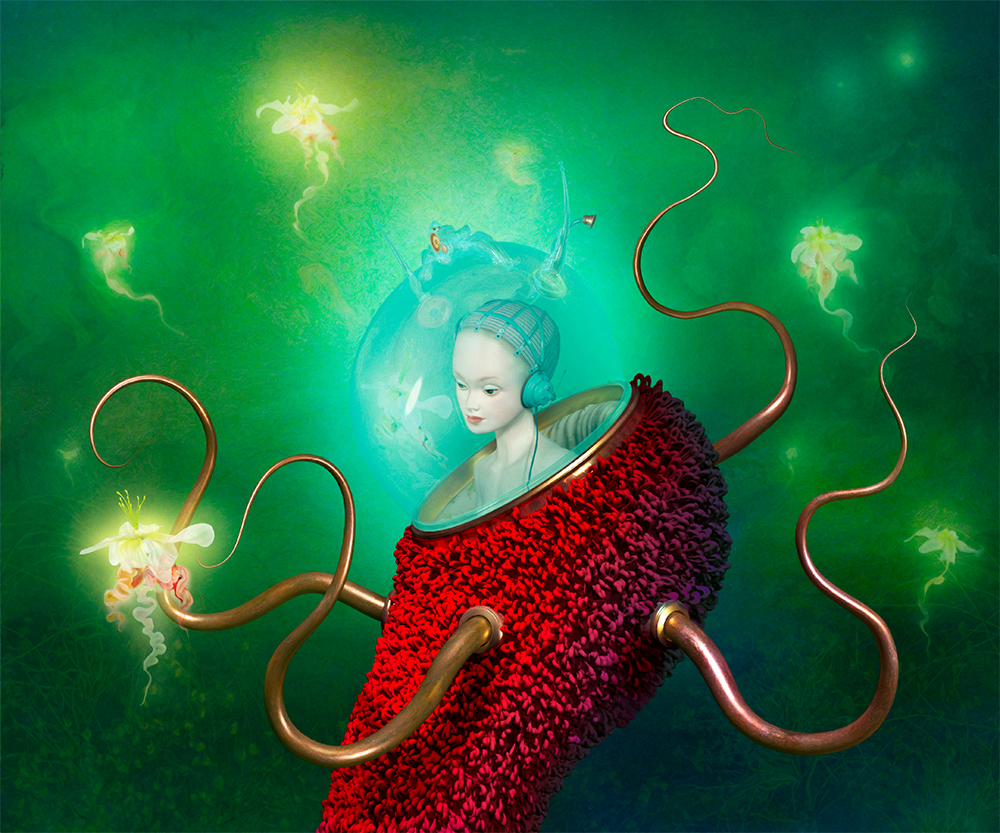 Ray Caesar is known to the world as the grandfather of digital paintings. His work echoes the grandeur of artists like Fragonard, Watteau, Boucher and recently include inspiration from Neo Rauch, Claire Basler works alongside Japanese poets and artists. This new series of works titled "Beautiful Broken Things" celebrates the beauty of the predator and the darkness from things past that is deep within us.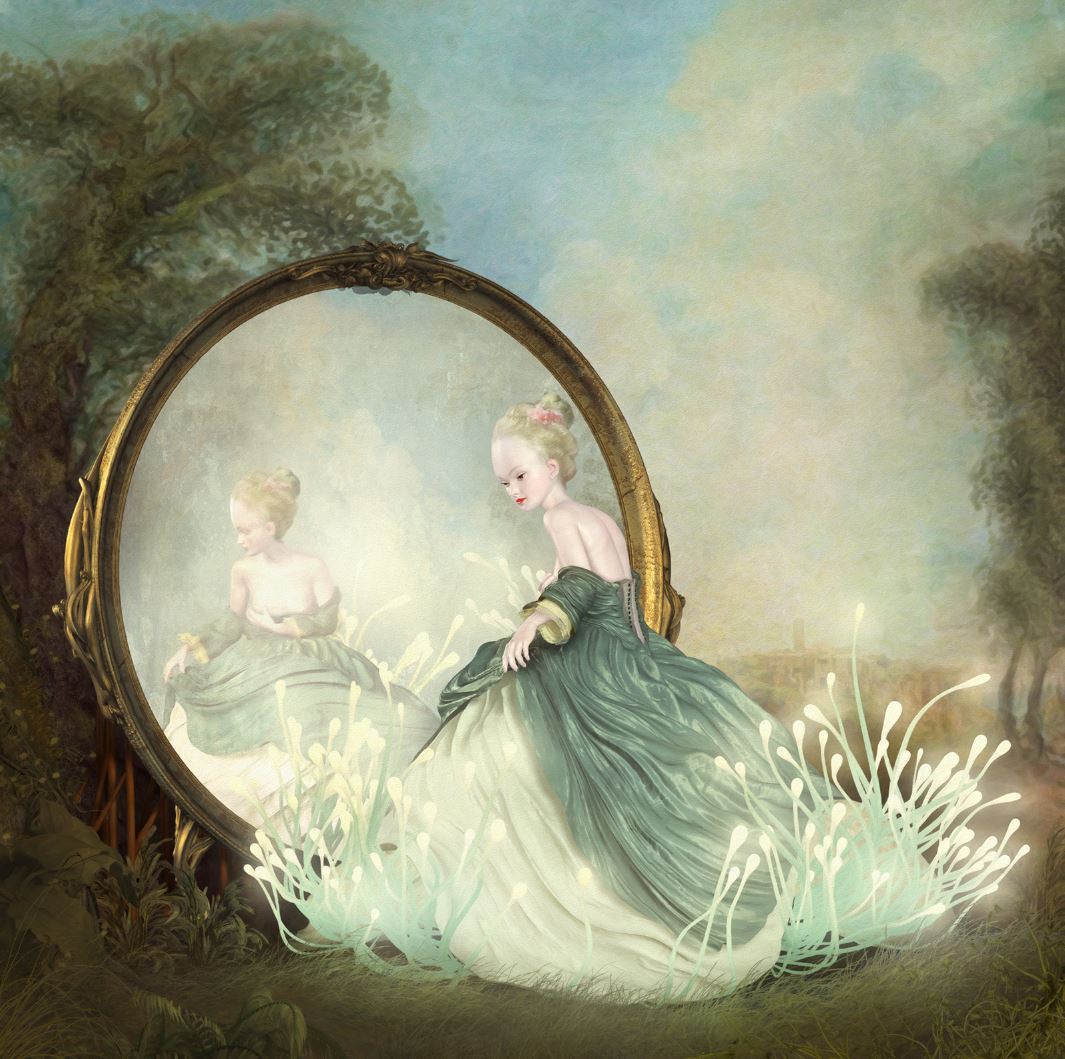 The works are a power onto themselves and like all of his earlier works continue to flourish and eliminate the divide between the hand or the "brush" of an artist. They continue to seduce us with fragments of himself. "A flavor or scent like a perfume with questionable ingredients. I want to bring you close to me and have you smell the scent that lingers in my life like the odor of a pack of wolves." – Ray Caesar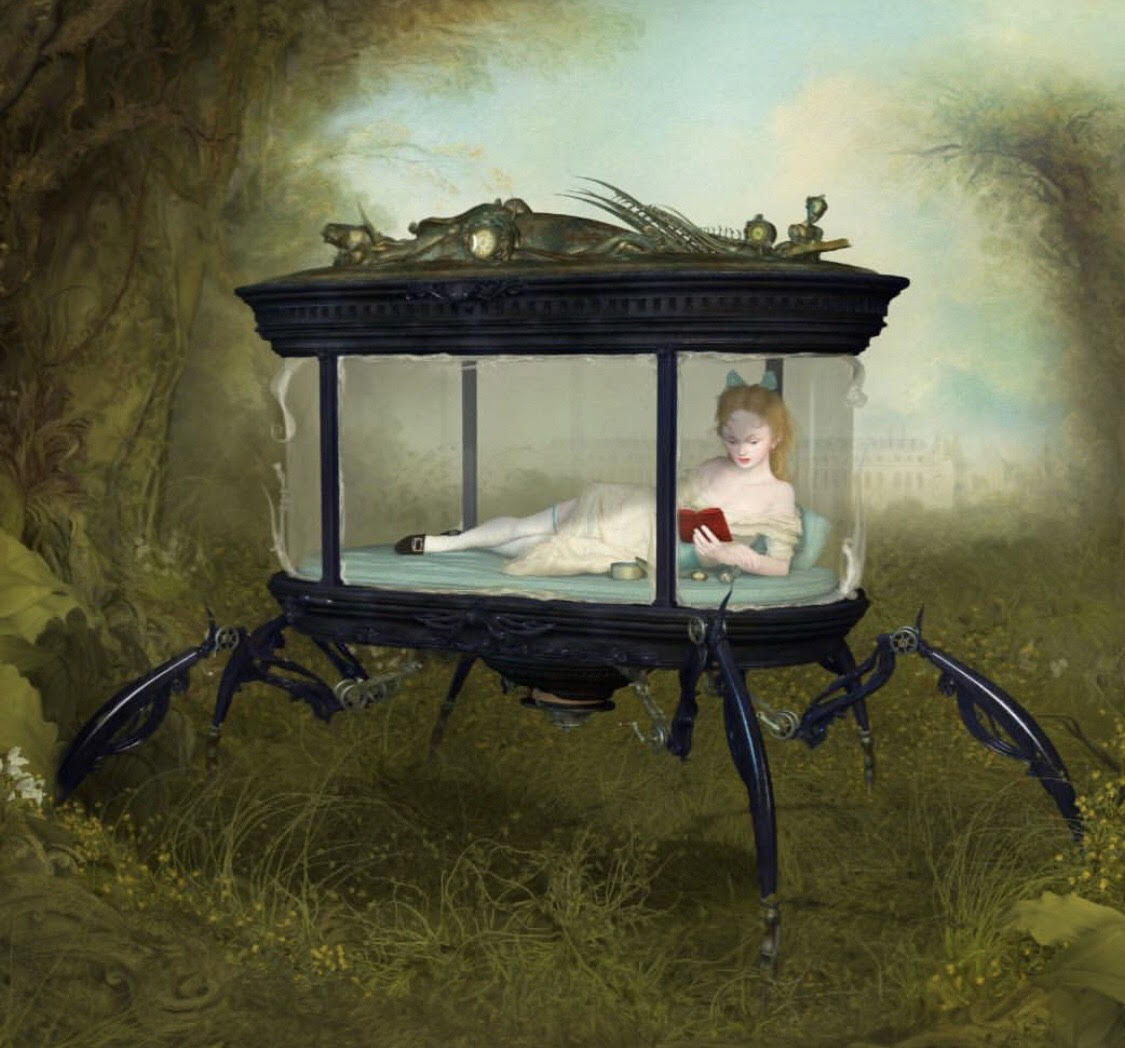 The series might be described as elements that contain the dangerously oily scents mixed with a gentle, kind, sensual, horrific and sweet notes. Caesar carefully lays out just enough clues to stitch a story in each work. Strange, evocative figures and seemingly innocent backdrops flicker as he shares with us his subconscious, his constant seeking of the truth and raw emotions that we all share as humans. It is through the creation of gentle characters bled from himself and others that he has witnessed having worked at a children's hospital – a cocoon for the souls or spirits to live on. It is these special "ingredients" that spins in Caesar's minds that perhaps is what we are drawn to – the archetypes and the damaged child, the divine child -the symbols of spiritual growth and innocence that exist in each of us. Caesar chases after these worlds in this new series with a looser, painterly, melancholy green world creating a place where they (and we) can be whole again. Perhaps what makes Caesars' works extraordinary is his ability to tap into this energy and his works speak to everyone on some inner level which is further revealed by his openness to alleviate the stigma of mental health in all of us in some form or another. Caesar speaks about his panic disorder and the fear describing that: …the biggest fear I have is being lost in a dissociated fugue! A daydream so deep I might not come back out of it. I do have nightmares but they can be of great value as I tend to find shocking aspects in dreams which make me lucid in the dream-state and completely aware that I am dreaming. That can be a wonderfully creative time and is a way of connecting to those people in my family and life who have passed on. It's like putting fear on a shelf…accepting it's still there but somehow being able to move past it while still holding it rather than letting the fear hold you immobile.  And it is with this ability to release fear, Caesar has created another series of beauty.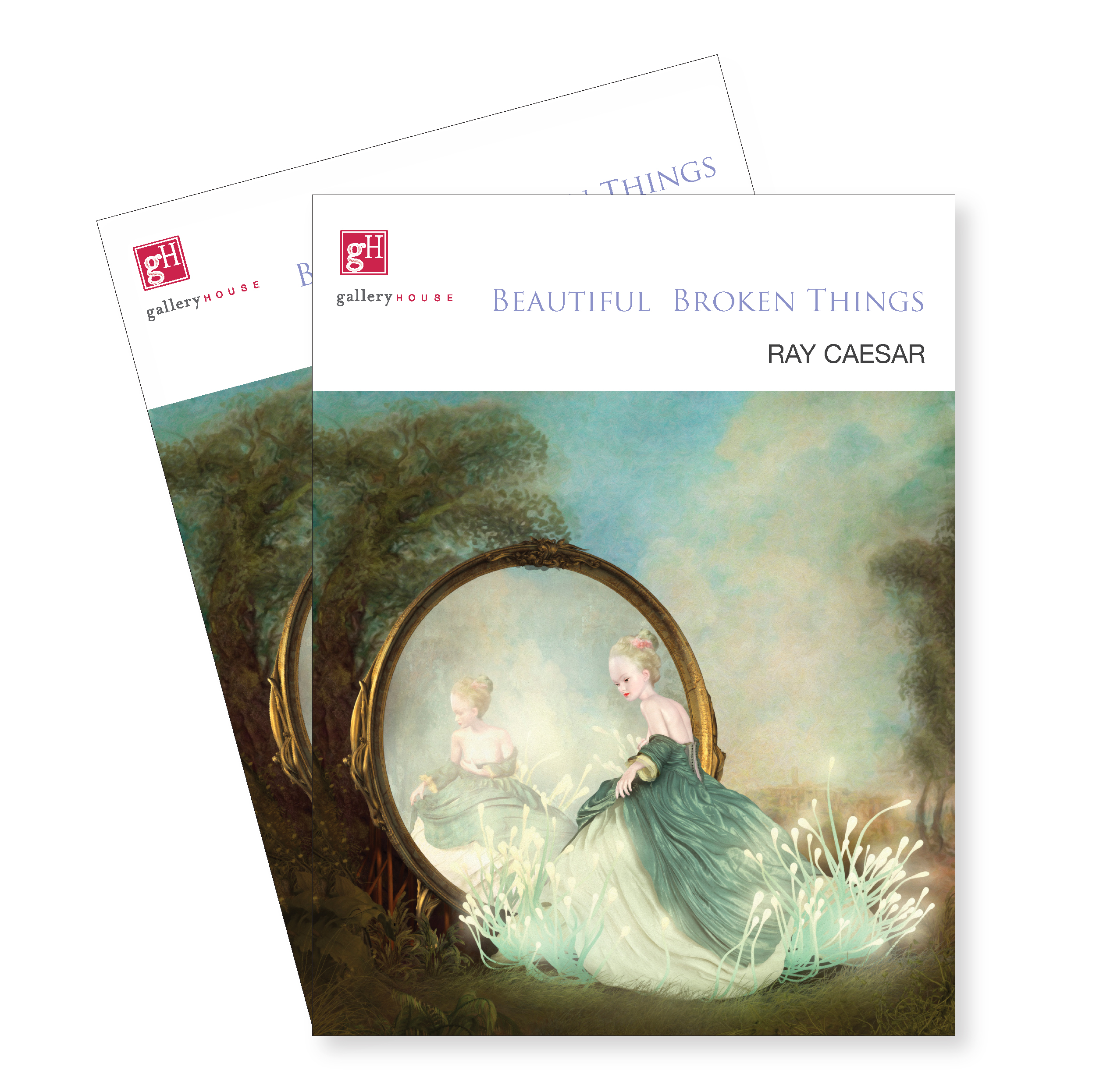 Purchase a catalogue of the upcoming show here.
---
To view the work request a VIP package by contacting us. This exhibition is on view at Gallery House till April 26th inclusive with the hours of Fri – Sat from 11a.m. – 4 p.m. For more information contact Gallery House at 416.587.0057 or info@galleryhouse.ca
To view a catalogue the show click here.