Jared Prince & Kizi Spielmann Rose
Double Solo Show
June 1 – July 12, 2019
Reception Opening June 1st 6 – 9pm
Gallery House is excited to announce the opening of Jared Prince's and Kizi Spielmann Rose's double solo show featuring new works.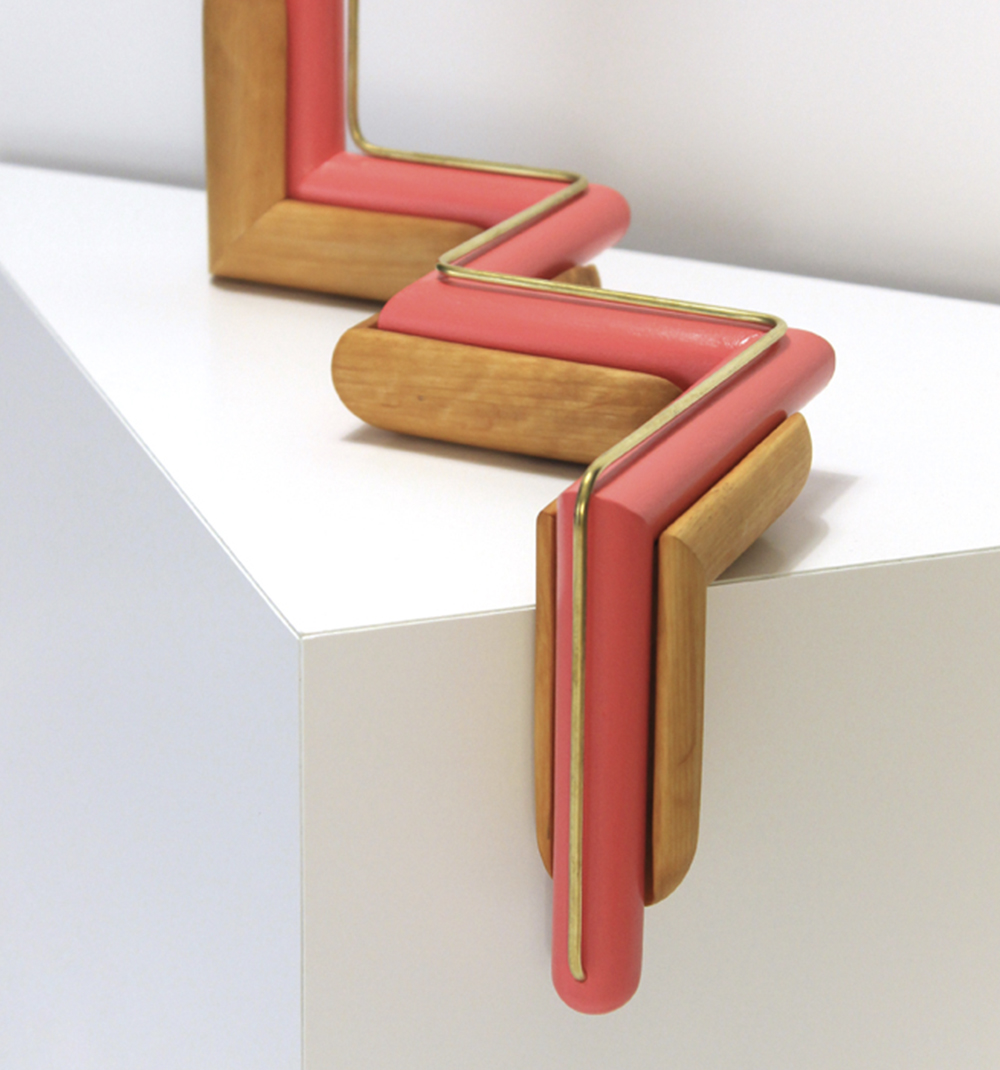 Above: Jared Prince, Hot Dogz, 2018, Wood, Brass, Steel, Latex Paint, Varnish and Glue, 4.5 x 13 x 8.5″
Fun Times
Jared Prince
In his new sculptural series, Prince is exploring three-dimensional environments through the therapeutic value within his creative expression. Seven new works presented for his show Fun Times are a product of dizzying news cycle, and are a way to cope with the informational chaos we live in.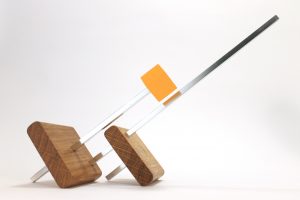 Above: Jared Prince, Daily Disco, 2018, Wood, Aluminium, Stainless Steel, Powder-Coated & Lacquered Steel, Latex Paint, Varnish, Brass Fittings and Glue, Dimensions Variable
"An ever-growing tangle of loaded headlines readily introducing a tempestuous blend of shock, sadness and anger towards our current state of being. Fun Times is an individualistic exploration of the object in relation to topics of greed, time and human strife; Laden with irony and light approach" – Jared Prince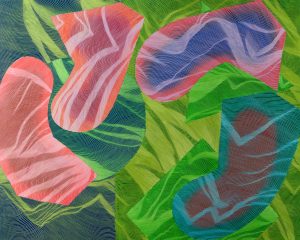 Above: Kizi Spielmann Rose, Downward Gulp, 2019, Oil and Pastel on Panel, 24 x 30″
All In My Head
Kizi Spielmann Rose
In this new series by Kizi Spielmann Rose, loosely improvised compositions on panel are at once freewheeling and fastidiously produced. Employing a technique of incised serpentine lines through a top-layer of oil paint, these modestly-scaled abstractions draw on multiple lineages of 20th century painting, including Constructivism's rigorous interrogation of shape, the unmoored improvisation of Abstract Expressionism, and Op-Art's preoccupation with the mechanics of vision.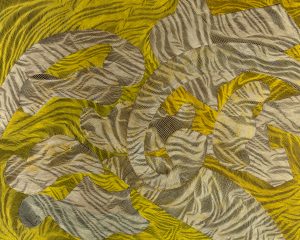 Above: Kizi Spielmann Rose, Not Loudly Not Enough But Some, 2019, Oil and Pastel on Panel, 24 x 30″
The optical, topographic effects produced as a result of carefully etched contour lines evoke rippling drapery and undulating waves, but despite these oblique depictions of the real world, the work comprising All In My Head remains resolutely abstract.
---
To view the work request a VIP package by contacting us. This exhibition is on view at Gallery House till July 12th inclusive with the hours of Fri – Sat from 11a.m. – 4 p.m. For more information contact Gallery House at 416.587.0057 or info@galleryhouse.ca