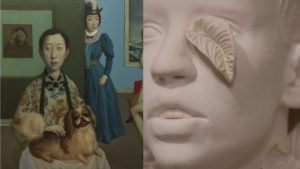 Jess Riva Cooper and Jeffrey Chong Wang
Sept 9 to Oct 12, 2017
Gallery House is excited to announce Jess Cooper exhibition "Viral Series" and the sublime works of Jeffrey Chong Wang "The Night of South Peking" at Gallery House, Toronto Canada.
Gala opening Sat Sept 9, 2017 at 7:00 – 10:00 p.m. with the artists in attendance.
View the catalogue here.